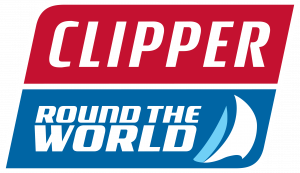 Yesterday I spent the day in Gosport at The Clipper Race head office receiving a talk about the detail of the race and then having an interview for a place on the 2021/2022 Round the World Race.
For those of you who don't know, The Clipper Race is defined on its website as below:
"The Clipper Race is one of the biggest challenges of the natural world and an endurance test like no other.
With no previous sailing experience necessary, it's a record breaking 40,000 nautical mile race around the world on a 70-foot ocean racing yacht. The brainchild of Sir Robin Knox-Johnston, the first person to sail solo non-stop around the world, the event is now in its twelfth edition.
Divided into eight legs and between 13 and 16 individual races, you can choose to complete the full circumnavigation or select individual legs."
Being an avid sailor I have known about The Clipper Race for many years but a freak meeting of Sir Robin in St Katherine's Dock and a former crew member from leg 8 in 2017/2018 I decided this year that I would apply for a place for the race which is 18 months away.
I am going to provide more detailed information of my journey on my personal blog, www.tothehorizon.co.uk but I will keep the Astro blog updated with major events and milestones.
The take away from this first stage is that it is going to be tough, I am interested in Leg 2 which is the South Atlantic Ocean; an 18 day 4200 mile leg of the race from South America to South Africa. Cold, brutal, fast and wild are all words I have heard associated with this leg. It is also the shortest so I can afford the time away from the office to undertake this challenge.

Many of the potential crew are sailing novices, one of the appeals of the trip, but there is also a four week training routine put in place over the next 18 months with a huge focus on safely and welfare. But I think my Yachtmaster skills and experience might just be a little more than extremely helpful as we get through this process.
The staff at Clipper ventures are super-friendly, engaging and extremely enthusiastic about every aspect of the event.  From the lady talking us through the detail, to the guys who showed us round the training vessel, everyone is very much 'bought in' to the business and the race, it has a real energy about it.
When asked 'why' any of the people visiting to today wanted to do the race there was lot of commonality around 'challenge', 'adventure', 'the time is now' sort of stuff. And I guess I fall into all those categories. But also there are fewer than 6,000 people who have done this, and to do an Ocean Crossing in a 70ft yacht really appeals from an achievement perspective as well as the fact it will be an interesting journey to get there.
So the take away thoughts from the day are simple:
Fitness – I need to get fitter as being aerobically fit and having core strength are key for the trip. I need a plan.
Finances – it isn't a low cost event so that needs to be considered.
Free time – I need to find four weeks over the next two years for training as well as getting Astro to a place where I can take three weeks off in a row and not have to worry about it.
That, and I have two years to get used to the idea of wearing the same clothes for four days at a time, showering once a week and having a four-hour-on four-hour-off sleep pattern for a few weeks, as well as the absence of an on board Starbucks or wine rack !!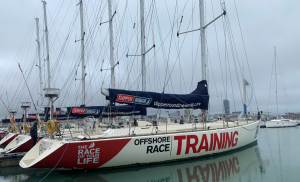 I am genuinely excited by what I saw yesterday and very keen to be offered a place on the event. In another world with no time or fiscal factors playing a part in the decision I would do the whole 40,000 miles and 7 months – maybe one for the future.
For now I will be grateful that my health and employment position affords me even to do one leg, and as with everything I do, I am going to give it 100%